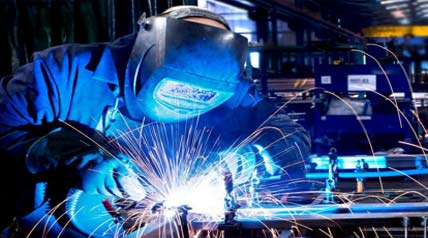 Reliable Consulting Engineers consisting of dedicated craftsmen and management personnel. We provide comprehensive turn-key general contracting services from a single prefabricated piping spool order to a modular equipment skid.
As a complete metal fabricator, we supply precision metal products, heavy structural steel & plate fabrication, sheet metal, and coded piping spool fabrications. We also offer value-added services combined with engineering, design, cutting, fitting, welding, testing, finishing, painting, assembly and installation.
We work with flat, round, square, oval, rectangular, and angled structures in mild steel, galvanize steel, stainless steel, duplex ss, aluminum, Corten, Inconel, Monel, Hastelloy, Chrome and Nickel alloys to name a few.
With welding processes of GTAW, SMAW, GMAW-short arc & pulse, FCAW, SAW, qualified experienced fabricators and coded welders certified to AWS and ASME procedures, we are sure that we can provide the quality that your company mandates.